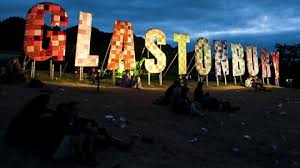 GLASTONBURY  FESTIVAL 2020
GENRE: CONTEMPORARY
DATES: 24TH – 28TH JUNE
LOCATION: WORTHY FARM, PILTON, SOMERSET
WHY CHOOSE GLASTONBURY FESTIVAL
Glastonbury Festival is without doubt the largest music festival in the UK if not the world, hosting around 200,000 people and tickets selling out within minutes of release.
A festival at Worthy Farm dates back to 1970 when the Pilton Pop, Blues and Folk festival.  Further events were held but it wasnt unitl the 80's that the vent became a regular annual feature centred around the famous pyramid stage.
The festival is a must with a wide variety of muscial artists, stages across 24 areas – there's something for everyone.  Each year the festival attracts top names and the festival sells out in advance of thier announcement.
ACCOMMODATION OPTIONS
Glastonbury has many options available for camping and glamping both official, and off-site.  We're pleased to be offering the following off site options (remember to make sure you get your Glastonbury tickets before booking).
THE SUSTAINABLE CAMPING COMPANY
The Sustainable Camping Company focuses on providing an environmentally sustainable options for staying for the festival, with a ban on plastic, solar generated power, recylable cardboard tents, and environemntally firendlt toilet and shower options.  The site has self pitch options, pre-pitched cardboard tents and unfurnished Bell Tent options.  The site is close to Glastonburys Bronze Gate.
PORTOBELLO FARM 
If you are looking for luxury Glamping then Portobello Farm offers Bell Tents and Lotus Belles within a luxury glamping site for Glastonbury festival.  There's an on-site bar and live TV coverage of the festival for when you're enjoying the on-site massage or sitting in one of the hot tubs which looks out over the festival.  The site is a short walk from Pink Gate from Glastonbury festival as well as having a shuttle to Bronze Gate.
TALL TREES CAMPING – Now sold out
Tall Trees Camping offers 6 person safari tents set within a quite and personal camping area – NOW SOLD OUT
PILTON MANOR
Pilton Manor is new this year with a luxury glamping offering.
To book any of the above click HERE
OTHER INFO
HOW TO GET THERE
Worthy Farm, Pilton, Somerset, England.
The Glastonbury Festival site is vast and it's important to make sure that if ou are driving you select the correct postcode for the car park which you have booked.  The full listing can be found here:   Arriving by car
Nearest Railway Station is CASTLE CARY STATION and from there to the festival busstation a shuttle bus service is in operation.
National Express runs a coach service direct to the festival coach station, departing from Bristol bus station. 
HOW TO BOOK EVENTS
Tickets for Glastonbury festival are notoriously difficult to obtain, being heavily over subscribed each year. For details on how to purchase tickets, including the registration process visit the official Glastonbury festival website:  
Tickets