Bed-Stay Festival and Event Accommodation

Product: ACCOMMODATION
venues: Festivals and Events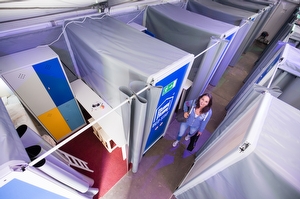 ABOUT BED-STAY
Bed-Stay provide a portable and comfortable hostel style solution for festivals and events in the UK.
WHAT  DO THEY PROVIDE?
The Bed-Stay solution comprises collapsible bunk beds which can be erected and located within an existing structure to produce an efficient and comfortable hostel style sleeping solution for event and festival staff, or for events and festival goers.  Each bunk beds comes with a curtain for privacy as well as a charging point and access to a personal locker.  The beds can be arranged into family units for privacy, or into gender segregation if required.  Bed-Stay is an ideal product for use within an existing structure, but can also be used within a marquee.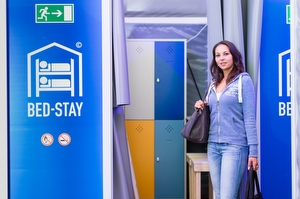 WHERE CAN YOU FIND BED-STAY?
Bed-Stay are able to provide accommodation through UK.  To find out more click here