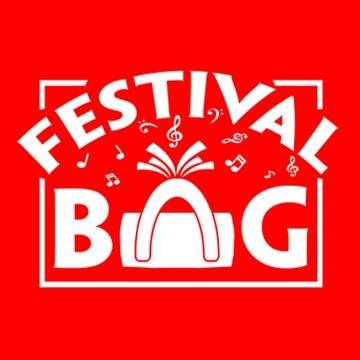 Accommodation: Tents delivered and collected at the festival
venues: Festivals and Events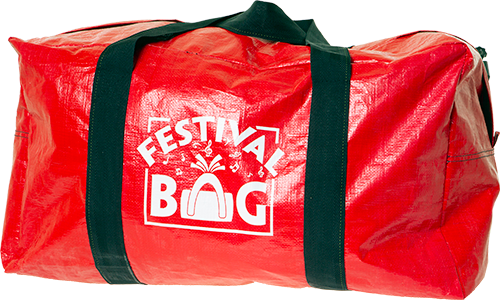 ABOUT MY FESTIVAL BAG
My Festival Bag is an innovative service which delivers a pre-packed bag of camping essentials to your festival and then collects it and returns it to your home when all the fun is done.
How does it work?  It's fairly simple – start by booking your festival bag on line.  When you get to the festival you go to the My Festival Bag pick up point and collect your pre-packed bag complete with camping essentials.  Then, at the end of the festival pack everything back into the bag and take it back to the festival pick up point and head home.  Your bag will be delivered back to your doorstep and you will be issued reward from partners such as Boohoo.com as a thank you for getting your kit home and being sustainable.
There's also an option if you just want to purchase a handy bag of camping supplies and carry it yourself without the delivery option. Or if you have your own kit you can just buy an empty my Festival Bag and get the logistics of getting it delivered home.
.
WHAT  DO THEY PROVIDE?
My Festival Bag provide all that your need for your festival or event camping stay including:
A two person tent with dark inner liner
Fully lined sleeping bag
Inflatable pillow
Folding chair
Roll mat
Biodegradable poncho
Lightweight camping mallet
Biodegradable rubbish bag
And the water resistant festival bag to carry it all in.