Product: FESTIVAL KITS
venues: Festivals and Events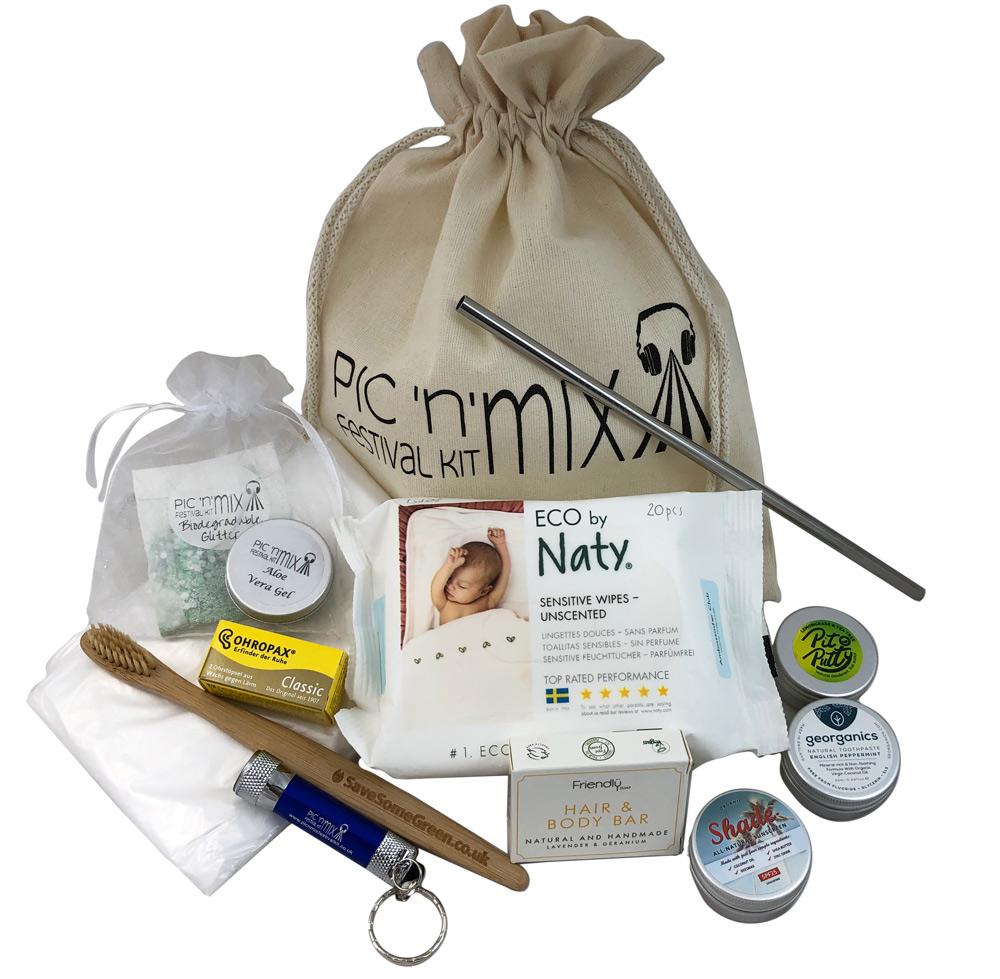 ABOUT PIC N' MIX
Pic 'n' Mix provide an eco-friendly range of plastic-free products to cater for all types of customers interested in living a 'greener' lifestyle – from festivalgoers, travellers, campers, glampers and anybody who cares enough about the environment to make the switch to plastic-free.
They supply direct to consumers and work with businesses to promote a plastic-free ethos to their customers through the provision of thier products.
WHAT  DO THEY PROVIDE?
Pic 'n' Mix supply a wide range of products ideal for festival and events including :
Body wash
Body lotion
Hot water bottles 
Biodegradable glitter
Blankets
Ear plugs
Eye masks
Biodegradable ponchos
Slippers
Sunscreen
WHERE CAN YOU FIND PIC 'N' MIX?
Pic 'n' Mix are supplying many of the main festivals in the UK this summer.  To purchase a festival kit for yourself visit Pic 'n' Mix  Use code PNMFERRET10 to get a 10% discount.