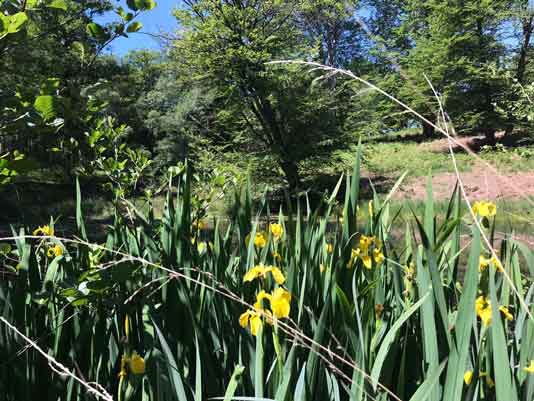 ABOUT WE ARE NOT A FESTIVAL
We Are Not A Festival is a four day luxury escape into the stunning countryside of Pippingford Manor Park.
Not only is there the open space, flora and fauna of a Site of Special Scientific Interest, woodland trails and lake views – but in addition there are also Breathe Yoga Workshops, Art Landscape Classes and a chance to make your own lantern.  If you're missing the gym there's 'Me Time' fitness a 45 minute High Intensity Interval Training programme, family fitness to include the kids, and Lakeside Meditation sessions to unwind and escape.
If that's not enough then there's jewellery making sessions as well as a chance to take part in aerial workshops on the trapeze, hoop, rope or silks!
Accommodation is either bring your own tent, motorhome or caravan – or you can stay in one of the beautifully fitted out Bell Tents sleeping on real wooden beds with comfy mattresses.  The onsite woodland cafe offers breakfast, lunch and dinner.
To help with social distancing the site is only operating at 10% of its normal capacity so there's plenty of room for everyone, and the pitch spaces are generously spaced out.  The facilities are regularly cleaned and colour coded to manage the number of guests using each one.  Food from the on-site cafe is pre-ordered and in timed slots to avoid queues building up.