Product: YURT MANUFACTURER
venues: Festivals and Events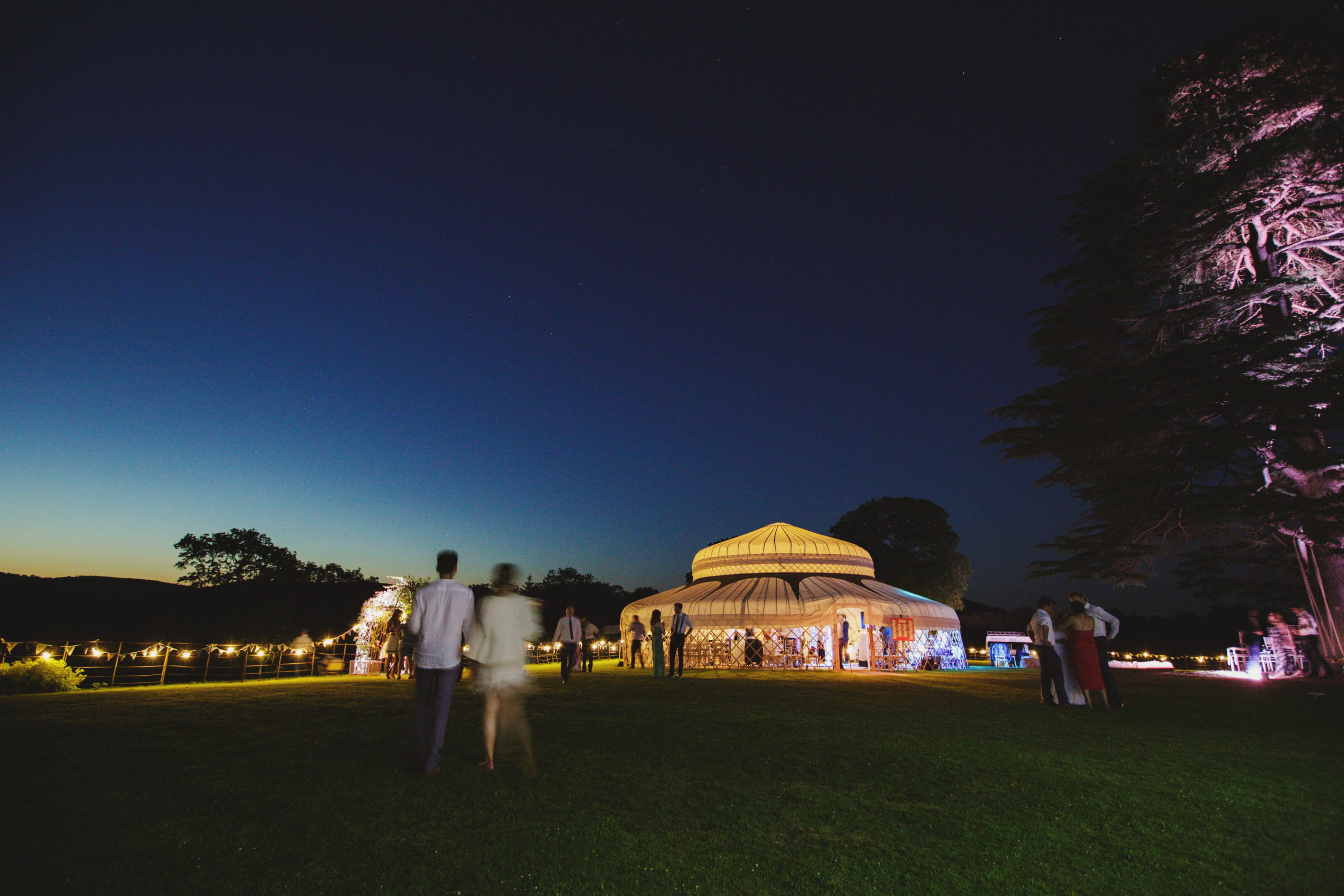 ABOUT YURTMAKER
YURTmaker is a business built from 5 years of first hand experience of the nomadic yurt lifestyle.   Their passion for these wonderful trellis tents of Central Asia has turned into a small industry, and now YURTmaker make yurts to sell and hire for festivals and events throughout the UK.
WHAT DO THEY PROVIDE?
YURTmaker specialise in making handcrafted yurts, and in particular larger yurts up to 42ft in diameter.
Their design is based on the fundamentals of a central Asian yurt but adapted for the UK environment. The high curved rafters, domed roof and elegant steam-bent crown bear a close resemblance to their Turkmen or Kazakh descendants but are made with appropriate materials and modern technology.  The ash timber frame is sourced locally from woodlands which have usually grown unchecked as the result of natural regeneration of the woodland floor.  The trees are felled as part of a thoughtful management process which aims to ensure the long-term survival of the woodland and its flourishing ecosystem.  The canvas uses a polyester/ cotton blend which has added benefits of durability and strength, whilst maintaining breathability and evoking that smell of childhood camping trips.  The canvas is also treated in the UK to British Standards and is described as FWR, which means it has been manufactured for retardancy against Fire (BS7837:1996) Water (BS 3408:1992,3.3.7) and Rot (BS 2087:1992, 4.5.3)
WHERE CAN YOU FIND YURTMAKER?
YURTmaker specialise in making, hiring and selling all sizes of beautiful handmade yurts throughout the UK delivered from their base in Shropshire.  To find out more contact BedFerret 0333 987 5175, or YURTmaker on 07904 956828 or mary@yurtmaker.co.uk